Meanings seem to be 'This' on one side of a circle & 'That' on another
Sacred Gaiametry
Previous Classes
Maybe Angelic Energies make very good Earth Lights < & >U>F>O>'s> ? - but how profoundly manifest can cosmic IDEA'S become ?

1 KETER - The Crown. The root of the Tree, where Light first becomes manifest. It represents the spirit of God and Divine Will.

2 CHOKMAH - Wisdom. Wisdom that comes with revelation and flashes of inspiration. Father who seeds the manifestation of God's being.

3 BINAH - Understanding. The movement of Divine Light into the world of creation. Mother who conceives the manifestation of God's being.

4 CHESED - Mercy/Love/Abundance. Divine Will begins to take form and manifests itself in God's desire to share Infinite Love.

5 GEBURAH - Severity/Justice/Judgement. The desire to receive judgment and the natural consequences of all actions. Counterbalances Chesed so that Divine Light and Love will not be overwhelming.

6 TIPHARETH - Beauty. Resting in the center of the Tree of Life, Tiphareth is the heart of the Tree and holds it together by creating harmony and balance. It is the beauty and Light of the Divine decending into humanity, and also the beauty and light of humanity rising to reunite with God.




7 NETZACH - Victory/Eternity. Formless, uninhibited emotions. The lasting endurance or victory of God. The compassionate rule of God. Inspires human beings to look beyond the moment and change the world.

8 HOD - Glory/Reverberation/Splendor. Unemotional thought and pure intellectual ideas. The thinking processes that channel Divine inspiration into prophecy. Mastering the mind. Counterbalances Netzach so that emotions do not become rampant. Checks the tendency to create and act for the sake of self.

9 YESOD - The Foundation. Foundation of the skeleton of Matter-to-Be (skeleton being the upper eight sephirah). The basis on which the structure of All Life is built. It is the Ether or Space element, where the Malkuth manifested 4 Elements/Four Worlds of Fire, Water, Air and Earth reside. Supplies the energy to create matter in Malkuth. Channel of Divine Creativity and Life Force (qi) energy. Procreative power of God.





10 MALKUTH - The Kingdom. Gate of Manifestation. Matter is manifested. Where the Lightning Flash grounds into Earth, where Light and Love becomes Matter. Where all Matter (including the Earth and humanity) exists. Everything is interrelated and interdependent within the framework of the Four Elements/Four Worlds of Life: Fire, Water, Air and Earth. It is the union of a man and woman at conception that bring the Soul's existence into Malkuth. The only sephirah that receives and absorbs all its powers solely and constantly from the nine sephirah above.

DA'ATH - Knowledge/Void/Abyss/Voice of Shekinah. The secret, invisible "non-sephirah", often called the Void and the Abyss. It lies in the center of a 6-pointed star between Keter-Tiphereth, Chokmah-Binah, and Chesed-Geburah. It is the coming together of Divine Knowledge from the Wisdom and Understanding of Chokmah and Binah, the Light and Beauty of Keter and Tiphareth, and the Love and Accountability of Chesed and Geburah. Da'ath, previously invisible and mysterious, is now revealing itself for the first time. It is the center of the Star of David that makes up Sephirah 1-6. Here lies the keys to unlock the mysteries of the Kabbalah.

LIGHTNING FLASH - Vertical downward pathway of all manifested Life, including the Cosmos and everything that is made up of. It is also the vertical upward rising to reunite with the Everything.
Once fine energy is defined by its binary sequence everything is immaculate conception - being - breathing - idealising - in fact any idea or conceptualisation could Angel inspired Concepts & have no physical barriers
A brief glimpse from I-s-i-s Unveiled - showing interesting synergy between Libra the Balance & Virgo/Scorpio being the ascending/descending orders of the creative cosmos in relation to our ability to invoke & manifest most creative astral energy (life).
Note the intersections of other energies
Angels might be of a most intense diaphanous fluid of light field of creative energy - and while as likely to remain as unknown to scientific methods as a God would -.they are still essential in spiritual sciences. Potentially in forms we didn't fully imagine at first ? - really they could take any form and we'd might perceive them as so but could equally according to our on senses of psychic proportions.
If Gaia Earth Angels were reality they might be best dressed to heal the planet in symbolic guises.
A potential illustration of minor harmonic convergences concerning the unconscious
Although these interesting graphics look theory of relativity based in the diagram sense they'd apply to something useful regarding the
Unconscious
. With Relativity though perhaps we are better off if the microcosmos somehow obeys it. Einstein himself said 'god does not plays dice' etc - and he meant that that sub atomic kingdoms must have order ( or god is = flawed = for playing dice ) - which is a metaphor only and remains so. Nonetheless - even Einstein would have to agree that the elusiveness of the order does not have to be predetermined by real numbers - ( below infinity in the theory of relativity ).
In other words - he was only saying that no matter how hard order is to find in quantum fields it must nonetheless exist -( Plus he moaned he wasn't interested in disorderly universe). There is every chance that relativity works in the sub atomic kingdoms is a number system appropriate was found - Kaku et al cannot one - but it is likely to exist.
See also the Philadelphia Experiment - Fermats Last Theorem - [ or ideally ] - Zen-Boltonism & the Art of Orgone Generation
( Blah blah - such are excuses to keyword for site ranking )
In class the suggestion might be that diagrams might not show anything that we could expect energy conduits to actually look like - but they can nonetheless bring about the effect intended in terms of our conceptual ability.
Sometimes as we negotiate the balances between intuitive activity for insight & intellectual activity for development the lines blur about the separate reasonings. Here for instance a clue as to the implication attached to the holistic nature of intellect & beauty - it is possible to be highly intuitive but not particularly beautiful or smart to the same effect. Point is - the developmental dichotomy might be that Intuition & Intellect are yet another of the snake bites tail scenario's - each is dependent of the other for advancement.
Which brings is to the class theme - Life - Spirit & Matters Indigo
See you there !
(((O)))
Previous Class
Every time someone takes a closer look with new tech the microcosmos gets even more vast - A Butterfly Proboscis
Either a zoom on Moos root chakra in spasm or a Red Speckled Jewel Beetle close-up.
Moo stalking chest of draws prey positioned in skip ?. No - really chilling illustration of what to expect if we'd shrink to size and meet the Jumping Spider
Slime Mould - seems horrid things can exude beauty @ microcosmic level - most fascinating
The Hubble space telescope captured portal to another dimension .. - in an ordinary soap bubble dish if so
This skin bow zebrafish larvae wants to give everyone pareidolia by having totem pole iconography about his forehead when he grows up
Off topic - but this is the stem cell which grows our new neuroplastic as we develop new learning
Snooper states spy cameras or fungus growing on cow dung ? - why is there a difference ?
Stunning microcosmic truth when it comes to this masterpiece based on butterfly wings
Psst - Ant baby ?
Yes ? - ( darling )
Remind me to cancel my appointment at the toning salon will you ..
Common Green Bottles are buff & handsome one minute - & splattered all over ur living room wall the next
Energy seen from a completely different perspective - flow currents under the power of the Starfish Larva
The central disc of a Daisy
And up the size scale a bit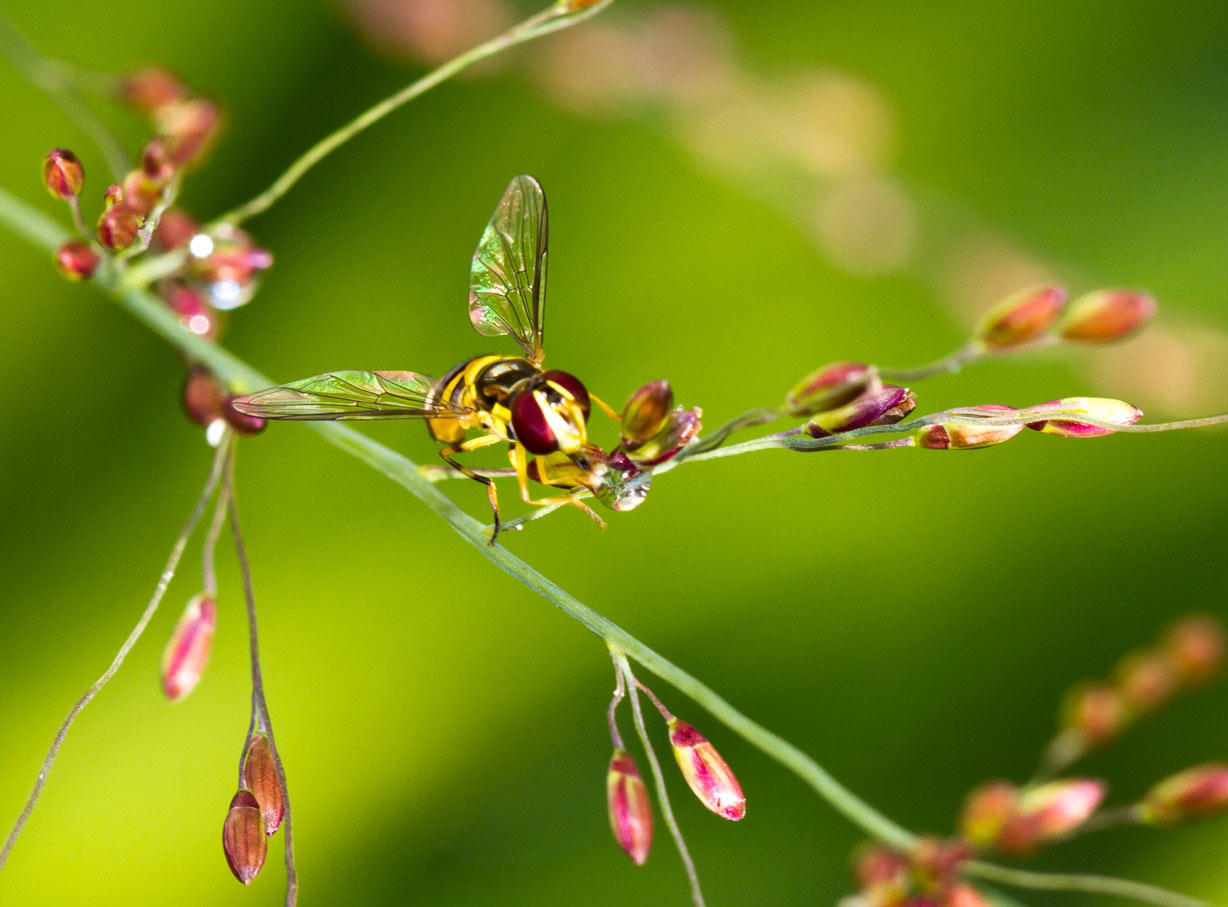 Exploring consciousness in the plant kingdom & among small creatures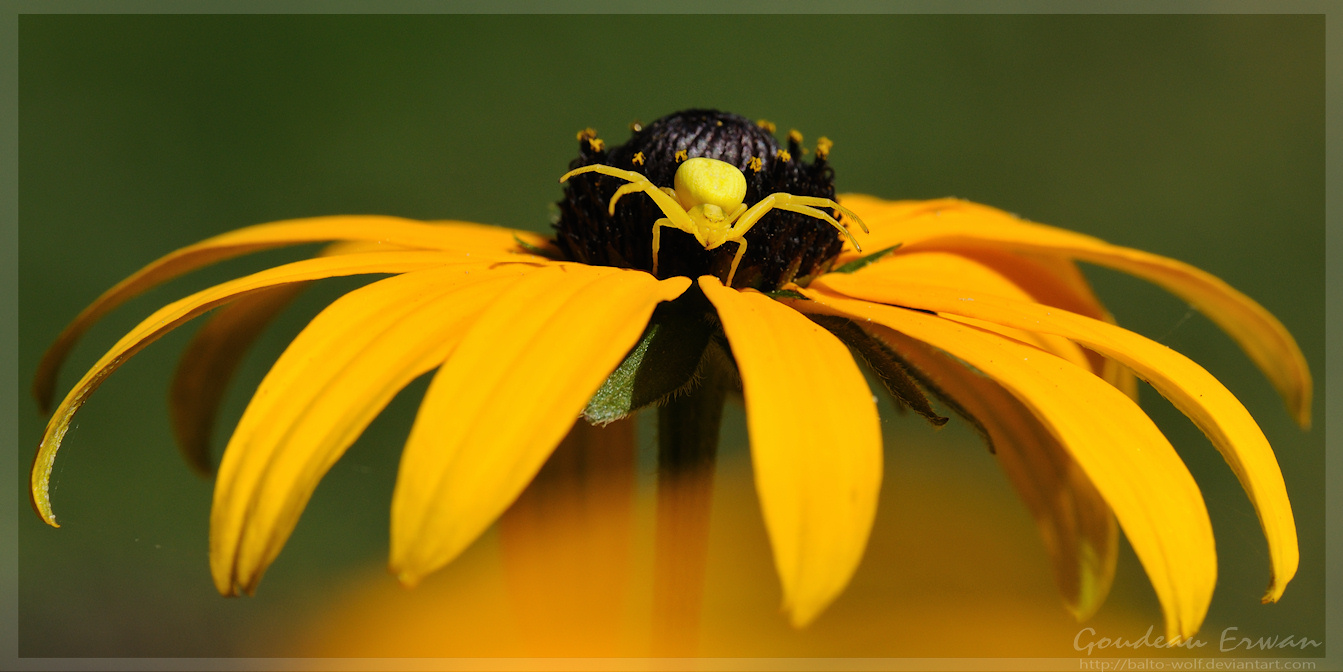 The closer we look the more perceptual they become
Something happens within their peace H20 & natures surface tensions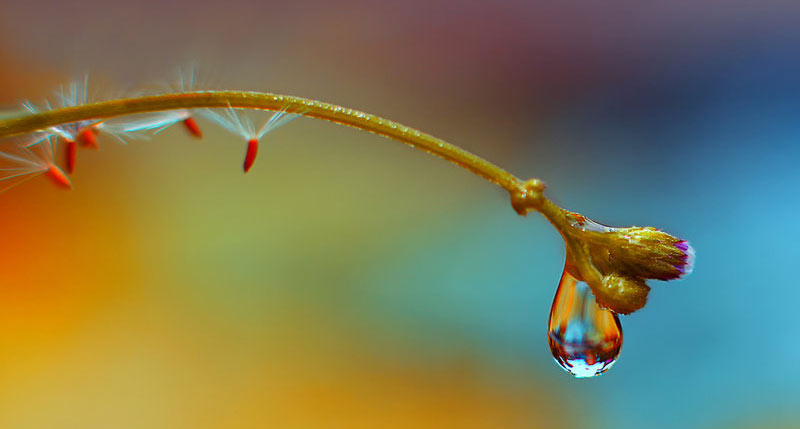 Since water has memory - what will it recall about this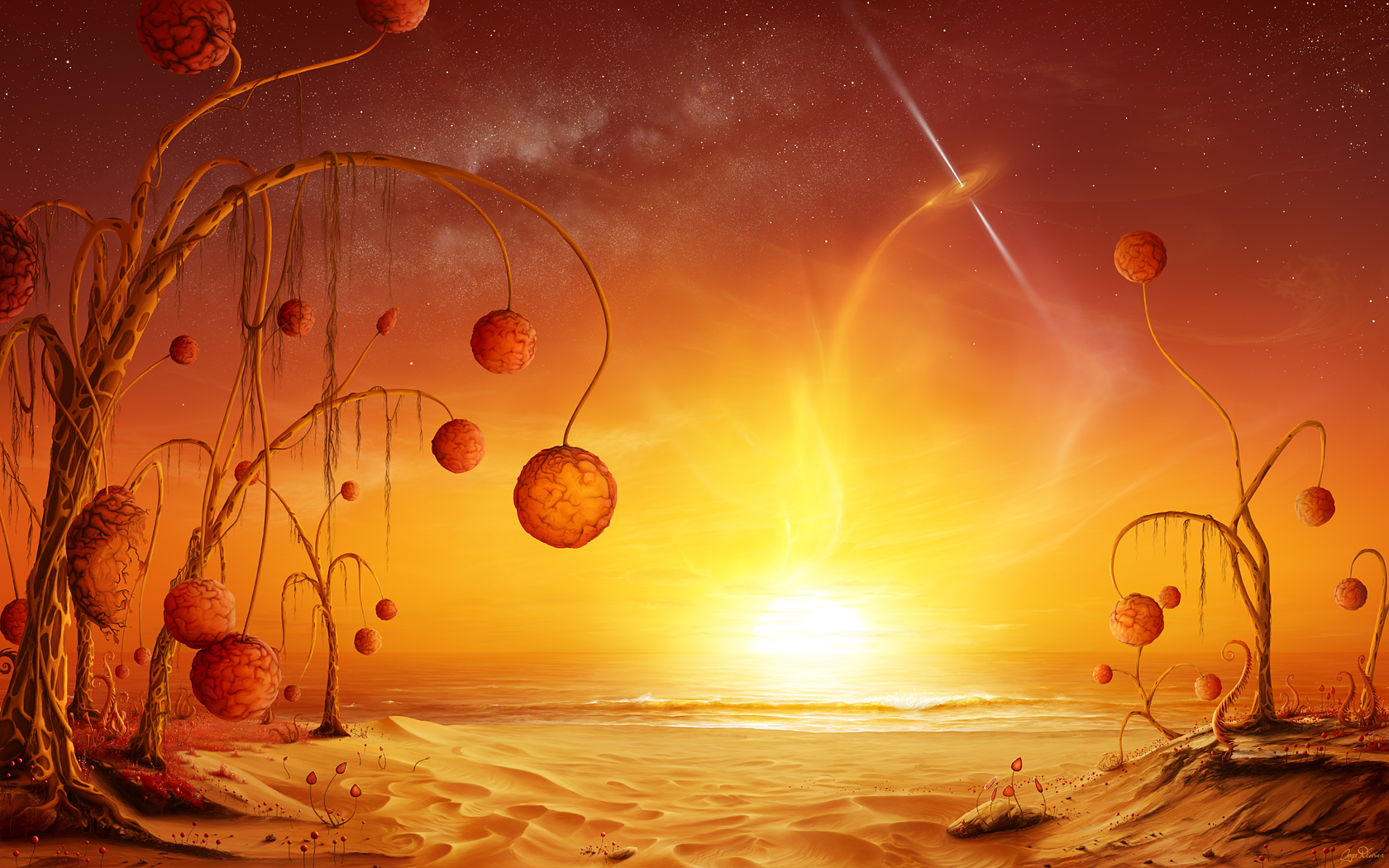 Someplace under a vast sunset where black holes are like Moons
And somewhere .. in a shimmering microcosmic morning tide of jewels with infinite transparencies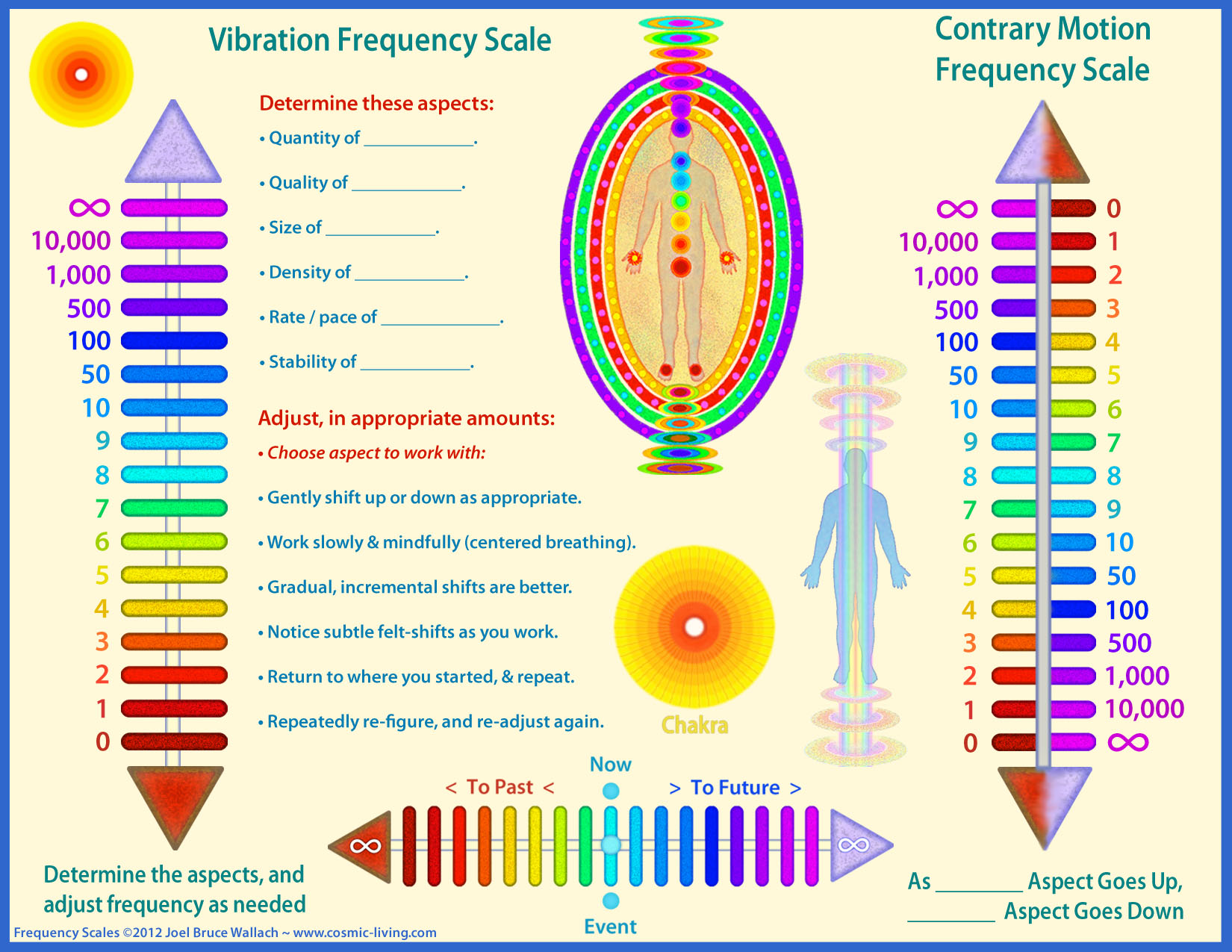 A previous class subject on Frequencies & Vibrations.